So I'm a vegetarian. I thought it would be much harder that it actually was in Spain, but it really worked out just fine, even if I didn't always have the most options. Generally my days looked somewhat like this:
Breakfast
Usually there was a cafe that opened early and offered some kind of breakfast deal for 3 or 4 Euros. As a creature of habit, I ate a croissant (or chocolate croissant if I was feeling cheeky) and cafe con leche pretty much every single morning.
For quieter parts of the Primitivo, where cafes were few and far between, I bought along oatmeal.
While Running
I bought a pack of Eagle salt/honey covered peanuts (cacahuetes a la miel y sal) from a random store my first day, and that's seriously the only the thing I ever ate (I replaced them, obviously). They were the best and only cost 1 Euro. I also put one electrolyte tab in my water bottle every day.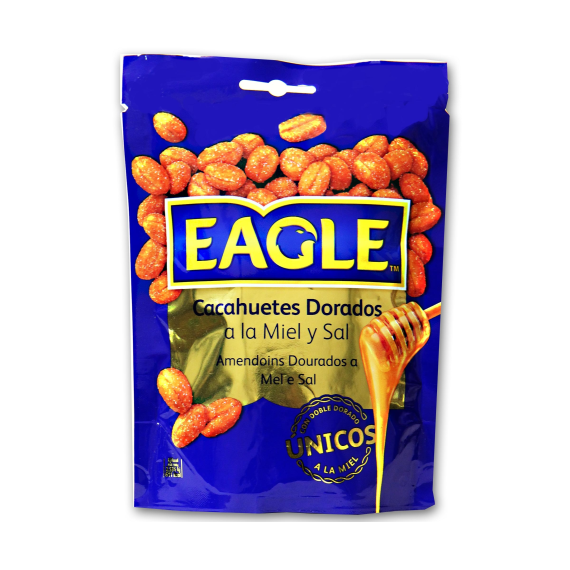 Post-Running
I usually arrived in the next town between 10:30am and noon, long before everyone else. If the albergue would let me in (many don't open until 2 or 3pm), I'd shower and change. Afterwards (or otherwise, if the albergue was closed) I'd park myself at a cafe and have another cafe con leche and sometimes a tortilla.
Lunch
The big meal of the day! Most places have a set menu (menu del dia / menu peregrino) where you choose a starter, main, and dessert, which costs anywhere from 8 to 12 Euros. If there were any vegetarian options, they would usually be a mixed salad without tuna (ensalada mixta sin atun) (i.e. iceberg lettuce, tomatoes, canned white asparagus, green olives, and a hardboiled egg) to start.
This would be followed by fried eggs and french fries (huevos con patatas). (Even if that wasn't on the menu, they'd usually make it for me if I asked if there was anything vegetarian.) At least there was protein?
Occasionally (ok, twice?), the restaurant would make me something different like pasta or lasagna, which was a welcome change from fried eggs…. And in some bigger cities we did find more variety (including pizza, Mexican, and two actual vegetarian restaurants!)
The dessert was always the best part… Grandma's cake (tarta de la abuela), homemade cheesecake (tarta de queso), rice pudding (arroz con leche), flan, yes please!
Dinner
If possible, I liked to cook a small dinner with friends (I was usually pretty stuffed from lunch). This ranged from salad to stir fry to pasta to bread and cheese. Admittedly, sometimes on days when I really stuffed myself at lunch, dinner would be a piece or two of fruit and maybe ice cream.
Beer
A cold beer after a long run is one of my favorite things in the world…. I usually had one (Estrella or 1906) in the afternoon, post-siesta, and sometimes another in the evening.
Enough?
A lot of people expressed concern that I wouldn't be able to get enough calories in. I did lose a little bit of weight, but I honestly didn't find food to be a particular problem at all. If you're vegan, I think it would be much more challenging, given the absurd reliance on eggs. Though there are grocery stores in most towns, it would be wise to plan ahead and carry food to make sure you could prepare most meals for yourself. If you're a meat-eater, I have no doubt you'd be just fine.